Bacterial vaginosis (BV) is a relatively common vaginal condition in women between 15 and 44 years. This bacterial infection manifests recurrently despite antibiotic treatment. There are not many therapeutic strategies available that prevent this occurrence.
Background
Several studies have indicated that women are reluctant and dissatisfied to undertake repeated courses of antibiotics. It is also inconvenient to undergo frequent diagnostic testing for vaginitis, which requires a vaginal exam by skilled personnel. Recurrent BV occurrence also enhances the risk of pelvic inflammatory disease, sexually transmitted infections, preterm labor, and infertility.
At present, BV is treated with 500 mg of oral metronidazole for a period of 7 days, twice daily. Nevertheless, several side effects, such as vomiting, nausea, and other gastrointestinal issues, are associated with metronidazole treatment. Current therapies, such as intravaginal metronidazole, oral metronidazole, and intravaginal clindamycin, fail to reinstate the normal vaginal microflora.
Recent research indicated that prebiotics, in combination with antibiotic treatment of BV, could be an effective strategy to prevent recurrent infections. Another therapy that showed a positive result in preventing the recurrence of BV is associated with the introduction of Lactobacillus crispatus (LACTIN-V) in the vagina.
The development of vaginal biofilms limits the efficacy of antibiotic treatment. For instance, Gardnerella vaginalis, which is a commonly found bacterial species for recurrent BV occurrence, produces vaginal biofilm. Typically, vaginal infection with biofilm formation tends to persist for a prolonged period because antibiotics fail to completely eliminate the bacteria.
Interestingly, lactobacilli treatment has been seen to prevent biofilm formation and synthesize metabolites, such as hydrogen peroxide, possessing antimicrobial properties, thereby, effectively eradicating the pathogen.
About the study
It is important to understand how women are open to starting alternative therapies to prevent the recurrent incidence of BV. A recent BMC Women's Health study performed a survey to understand how BV affects women's quality of life and what treatment they underwent.
The authors conducted an online survey between September 2021 and March 2022 based on English-speaking adult participants who were women by birth and suffered from recurrent BV. In this study, participants were recruited via multiple methods, including previous participation in the SUBVert and LACTIN-V studies, the ResearchMatch website, and advertisement at StudyKik.
The authors obtained all relevant information from the participants, such as frequency of BV episodes, demographics, types of sexual partnerships, the impact of BV on quality of life, types of BV treatment received, and preferences for BV treatments, for this study. The participants' responses were based on a five-point Likert scale.
Findings
A total of 62 individuals participated in this survey. Around two-thirds of participants were between 31 and 50 years of age, and belonged to different ethnic backgrounds, such as White (46.7%), Latina (22.5%), Black (14.5%), and others (16.3%). Most of the women menstruated in the past year and only 32% were under hormonal therapy for contraception or other medical conditions.
The majority of women with BV experienced vaginal odor, vaginal discharge, and irritation/itchiness, while some women also complained of pain during intercourse, spotting between the menstrual cycles, and cramping.
The study cohort included women who experienced vaginal candidiasis, trichomonas, herpes, human papillomavirus (HPV), and gonorrhea, at some phases of their life. All participants received antimicrobial treatments for BV that included oral metronidazole and tinidazole, and metronidazole vaginal gel.
Notably, more than half of the study cohort used probiotics, i.e., either oral Lactobacillus sp or intravaginally administered, and one-third received vaginal boric acid treatment. Only 23% of the respondents had heard about Lactobacillus crispatus treatment.
The current study observed that the majority of the participants were likely to try alternative therapies, such as prebiotics, cranberry juice, folic acid, raspberry leaf tea, intravaginal probiotics, Vagisil, dilute hydrogen peroxide douche, menstrual cup, coconut oil, ACV spray, and rephresh gel. Nevertheless, the use of probiotics to prevent repetitive BV occurrence has become popular recently.
It was noted that 66% of women reported that BV negatively impacted their overall quality of life. The majority also revealed that BV negatively affected their mental health. In addition, some participants stated that BV affected their physical health and social interactions with other people.
It was observed that the majority of women who were negatively affected by BV, particularly for overall quality of life, mental health, and sexual health, were under Lactobacillus probiotics. Women with BV, who received boric acid treatment, did not experience any adverse mental health, social interactions, and physical health. However, this group of women experienced adverse sexual health.
Conclusion
The current study has some limitations including its small sample size and the fact that most participants belonged to only one city, namely, San Diego. Despite these limitations, this study documented that women with BV who underwent alternative therapies, such as boric acid and Lactobacillus probiotics, were those who were most negatively impacted. Hence, there is a need for standardized commercial probiotic and boric acid products for better clinical outcomes.
Journal reference:
Chow. K. et al. (2023) Impact of (recurrent) bacterial vaginosis on quality of life and the need for accessible alternative treatments. BMC Women's Health. doi: https://doi.org/10.1186/s12905-023-02236-z https://bmcwomenshealth.biomedcentral.com/articles/10.1186/s12905-023-02236-z
Posted in: Medical Science News | Medical Research News | Disease/Infection News
Tags: Antibiotic, Bacteria, Bacterial Vaginosis, Biofilms, Candidiasis, Clindamycin, Coconut, Contraception, Diagnostic, Efficacy, Folic Acid, Frequency, Gonorrhea, Herpes, Hormonal Therapy, Hydrogen Peroxide, Infertility, Inflammatory Disease, Labor, Lactobacillus, Mental Health, Metabolites, Metronidazole, Nausea, Pain, Pathogen, Prebiotics, Probiotic, Probiotics, Research, Sexual Health, Tea, Vagina, Vaginal, Vaginal Discharge, Vaginitis, Vagisil, Vomiting, Women's Health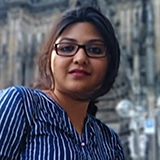 Written by
Dr. Priyom Bose
Priyom holds a Ph.D. in Plant Biology and Biotechnology from the University of Madras, India. She is an active researcher and an experienced science writer. Priyom has also co-authored several original research articles that have been published in reputed peer-reviewed journals. She is also an avid reader and an amateur photographer.
Source: Read Full Article