The Centers for Disease Control and Prevention (CDC) has classified Candida auris (C. auris) as an urgent public threat due to its role in elevating mortality, its ability to persist in hospital environments, and the high possibility of developing pan-drug resistance.
Notably, a recent study published in the journal Open Forum Infectious Diseases has pointed out that surfaces near patients with C. auris quickly become re-contaminated after cleaning.
Existing research has not adequately elucidated the environmental reservoirs of C. auris. Further, few studies have reported epidemiologic links associated with C. auris infection.
Study: The Emergence and Persistence of Candida auris in Western New York with no Epidemiologic Links: A Failure of Stewardship? Image Credit: Kateryna Kon / Shutterstock
Background
C. auris is a species of fungus that grows as yeast. It is one of the few species of the genus Candida which cause candidiasis in humans. In the past, C. auris infection was primarily found in cancer patients or those subjected to feeding tubes.
In the United States (US), the emergence of C. auris was traced to New York, and surveillance for this fungal infection was focused mainly on New York City to detect outbreaks. Recently, scientists investigated the association between genomic epidemiology and C. auris infection in Western New York.
A Case Study
The study describes the emergence of C. auris in a patient hospitalized at a small community hospital in Genesee County, New York (NY). In January 2022, C. auris was isolated from the urine culture of a 68-year-old male on the 51st day of hospitalization.
This patient had no known epidemiological connections outside his immediate community. Before his hospitalization, he was not exposed to other patients or family members associated with C. auris infection.
This patient had no history of organ transplantation, decubitus ulcers, hemodialysis, feeding tubes, or nursing home stays. He had an active lifestyle with a history of mild vascular dementia. He was hospitalized due to pneumonia and was prescribed azithromycin treatment.
Post hospitalization, he tested positive for severe acute respiratory syndrome coronavirus-2 (SARS-CoV-2) and was treated with dexamethasone (6 mg) daily for 10 days and remdesivir (200 mg) once, followed by 100 mg daily for five days.
Cancer Research eBook
Compilation of the top interviews, articles, and news in the last year.
Download a free copy
Since the patient's chest radiograph showed left lobar consolidation, he was further treated with empiric ceftriaxone and azithromycin. As the respiratory symptoms deteriorated, he received non-invasive positive pressure ventilation, with subsequent endotracheal intubation for eight days. He was successfully extubated. He developed a fever and received antimicrobial therapy for 73 days. The patient had a urinary catheter and a peripherally inserted central line in his arm for 35 days.
Microbiology culture test and serum procalcitonin levels remained negative and within normal levels. On the 22nd day of hospitalization, Candida albicans were isolated from respiratory samples. On the 51st day, the urine culture revealed the presence of azole-resistant C. auris.
The isolated C. auris (MRSN101498) was forwarded to the Multidrug-resistant organism Repository and Surveillance Network (MRSN), where genomic sequencing was performed. After the patient was discharged, the hospital room was cleaned using hydrogen peroxide and peracetic acid, followed by ultraviolet-C light. Other patients who shared rooms with the patient with C. auris were tested for infection.
Study Outcomes
C. auris was not detected in the Western NY community hospital in the past year. Physicians stated that the patient received excessive antibiotic treatment for a prolonged period. Genomic studies revealed that the MRSN101498 genome sequence was closely related to the 2013 Indian strain with minor genomic differences. Interestingly, the K143R mutation in ERG11 was found in MRSN101498, which is associated with triazole resistance in Candida albicans.
Whole genome single nucleotide polymorphism (SNP) analysis also highlighted that MRSN101498 was strongly genetically related to four other isolates, with marginal differences.
These isolates were linked to an outbreak in March 2017 in a hospital 47 miles northeast of Rochester, NY. Based on the current findings, it is highly likely that isolates from Western NY share a recent common ancestor.
Study Importance
This case study is important for several reasons, including the absence of epidemiologic links to C.auris infection. Since reports from rural sectors are rare, this study addresses a vital surveillance 'blind spot.'
However, the current study failed to identify the potential reservoirs of MRSN101498 in Western NY. Sporicidal disinfectants were inefficient for both Clostridioides difficile and C. auris. However, terminal cleaning protocols that included UV irradiation and sporicidal cleaning agents were able to eradicate C. auris effectively.
The current study highlights the role of excessive antibiotic exposure in the emergence of C. auris. It also indicates the challenges in eliminating fungi from hospital settings. The authors recommend proper antibiotic treatment and cleaning procedures for drug-resistant pathogens.
Journal reference:
Gann, M.P. et al. (2023) The Emergence and Persistence of Candida auris in Western New York with no Epidemiologic Links: A Failure of Stewardship? Open Forum Infectious Diseases, DOI: 10.1093/ofid/ofad123, https://academic.oup.com/ofid/advance-article/doi/10.1093/ofid/ofad123/7070142?login=false
Posted in: Medical Research News | Disease/Infection News
Tags: Antibiotic, Azithromycin, Cancer, Candida, Candida Albicans, Candida Auris, Candidiasis, Catheter, Coronavirus, Dementia, Dexamethasone, Epidemiology, Fever, Fungal Infection, fungi, Genome, Genomic, Genomic Sequencing, Hospital, Hydrogen Peroxide, Infectious Diseases, Microbiology, Mortality, Mutation, Nucleotide, Nursing, Pneumonia, Procalcitonin, Remdesivir, Research, Respiratory, SARS, SARS-CoV-2, Severe Acute Respiratory, Severe Acute Respiratory Syndrome, Single Nucleotide Polymorphism, Syndrome, Vascular, Yeast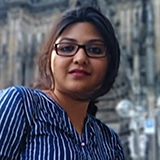 Written by
Dr. Priyom Bose
Priyom holds a Ph.D. in Plant Biology and Biotechnology from the University of Madras, India. She is an active researcher and an experienced science writer. Priyom has also co-authored several original research articles that have been published in reputed peer-reviewed journals. She is also an avid reader and an amateur photographer.
Source: Read Full Article