Skip to:
A Promise for PTSD Patients
Warm Acupuncture for A Restful Night's Sleep
Scalp Acupuncture to Stimulate Brain Activation in the Elderly
The exact means by which acupuncture affects the central nervous system is unclear. The practice of acupuncture is widespread – both in the world, and across the body. It can be applied anywhere on the body and is a practice derived from ancient Chinese medicine. It represents a holistic form of treatment, which is posited to work both therapeutically and as a preventative measure.
Acupuncture needles on back. Image Credit: Valery Kraynov / Shutterstock
Today, Western medical acupuncture is used by patients following a diagnosis of disease; through the stimulation of sensory nerves under the skin and muscles, endorphins are released, resulting in effects such as pain relief.
Although the technique has gained widespread practice, its use is not rigorously backed by scientific research. Until now. 2019 has seen a few notable studies demonstrate the efficacy of acupuncture; particularly in preventative medicine.
A Promise for PTSD Patients
In April this year , researchers at the Medical Association of Lombard Acupuncture in Milan published an observational study examining the role of a 5-week course of intervention-based acupuncture in patients suffering from post-traumatic stress disorder (PTSD) as a result of a 6.0 earthquake in Amatrice, Central Italy. The treatment course consisted of four 20-minute acupuncture treatments over consecutive days.
Before treatment, 68% of patients reported having both pain and psychological symptoms; following treatment, an improvement in those reporting these symptoms was seen, with 54.05% of patients reporting marked improvements in psychological symptoms and 60.6% in pain. These findings suggest a possible role for acupuncture in reducing neurologic and psychologic pain.
Warm Acupuncture for A Restful Night's Sleep
Another recent study comes from researchers in Mongolia, who evaluated the effect of Mongolian medical warm acupuncture or moxibustion (burning mugwort over acupuncture points) on rats with insomnia based on positron emission tomography-computed tomography (PET-CT), a means of measuring cerebral glucose metabolism.
Warm acupuncture is a prevalent practice in Mongolian culture, used in the treatment of many diseases. To test the effect of acupuncture on insomnia, rats were randomly divided into a normal care group, model group, and warm acupuncture group.
Mongolian medical warm acupuncture or moxibustion (burning mugwort over acupuncture points). Image Credit: Auraikan Sinlaparat / Shutterstock
The research team, headed by Lidao Bao, found that glucose metabolism in the Mongolian medical warm acupuncture group was improved in comparison to the model group. Differential expression of microRNAs in the brain tissues was used as a measure of this effect, with the acupuncture group demonstrating significant changes to levels of miRNA, particularly miR-18 and NDRG2, a protein that inhibits glucose uptake. Collectively, their inhibition regulates glucose metabolism, which researchers suggest providing biological evidence for adapting traditional ethnic medicine for use in modern medicine
Scalp Acupuncture to Stimulate Brain Activation in the Elderly
Finally, researchers from the Southern Medical University, Guangzhou have conducted a prospective clinical trial on 7 patients examining the effect of scalp acupuncture on brain activation in the elderly as determined by functional MRI. According to the International Standard Scalp Acupuncture system, the positioning of acupuncture needles occurs near the midline of the vertex, anterior parietal-temporal oblique line, and the posterior parietal-temporal oblique line.
Acupuncture treatment was associated with enhanced regulation of cognitive and executive control networks. The group concluded that 'the international standard scalp acupuncture in healthy elderly participants specifically enhances the correlation between the brain regions involved in cognition and implementation of the brain network regulation system and the surrounding adjacent brain regions. Owing to the small size of the group and lack of control, the researchers note that further investigation of scalp acupuncture is necessary.
The results of these studies can be summarised in the words of Co-Guest Editor Nadia Volf, MD, PhD, Paris XI University (Paris, France); "although acupuncture can be a wonderful tool for treating a number of diseases, this therapy can be an even more wonderful tool for preventing them."
Sources
Chung, W-Y et al. Modulatory effect of International Standard Scalp Acupuncture on brain activation in the elderly as revealed by resting-state fMRI. Neural Regeneration Research. DOI: 10.4103/1673-5374.262590. 2019
Bao, L. et al. Effects of Mongolian medical warm acupuncture on model rats with insomnia based on positron emission tomography-computed tomography (PET-CT). Exp Ther Med. DOI: 10.3892/etm.2017.4452. 2019
Moiraghi, C., Poli, P. and Piscitelli, A. An Observational Study on Acupuncture for Earthquake-Related Post-Traumatic Stress Disorder: The Experience of the Lombard Association of Medical Acupuncturists/Acupuncture in the World, in Amatrice, Central Italy. Med Acupunct. DOI: 10.1089/acu.2018.1329. 2019
Further Reading
All Acupuncture Content
What is Acupuncture?
Acupuncture History
How Effective is Acupuncture?
Acupuncture Legal Status
More…
Last Updated: Jan 24, 2020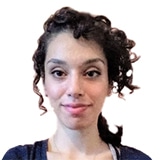 Written by
Hidaya Aliouche
Hidaya is a science communications enthusiast who has recently graduated and is embarking on a career in the science and medical copywriting. She has a B.Sc. in Biochemistry from The University of Manchester. She is passionate about writing and is particularly interested in microbiology, immunology, and biochemistry.
Source: Read Full Article