Photoplethysmography (PPG) is a non-invasive, optical technique that monitors and detects changes in blood volume in peripheral blood vessels at various locations – including the earlobes, fingers, and toes.
The process typically utilizes light that illuminates the skin and measures from the skin surface. Specifically, changes in blood volume caused by pressure can be detected by illuminating the skin through infrared or photodiode light.
While the mechanisms of PPG are not yet fully understood, it is considered an economical and simple method to detect and monitor specific cardiovascular problems. PPG waves are comprised of a pulsatile physiological waveform (AC) that corresponds to cardiac changes in blood volume per heart beat and a baseline waveform (DC) with low-frequency components that may be associated with thermoregulation, respiration, and the sympathetic nervous system.
PPG for Detecting and Monitoring Cardiovascular Diseases
Cardiovascular diseases are found to be one of the leading causes of death worldwide. As such, physicians and health professionals advocate early detection and treatment of potential symptoms to ensure the avoidance of a full-blown heart-related disease.
The European Society of Cardiology (ESC) reported that heart rate is an independent risk factor for cardiovascular diseases; as such, any change in the normal heart rate (or blood volume) activity is a significant marker for a possible cardiovascular dysfunction.
Focusing on blood volume consistency and monitoring, photoplethysmography has allowed physicians to screen, detect, and monitor with ease the presence of cardiovascular diseases. A PPG would typically measure pulse cycle duration (T), digital volume pulse (DVP), augmentation index (AIx), transit time of reflected wave (RTT), and reflection index (RI) for every heartbeat.
PPG typically measures blood pressure, oxygen saturation, and cardiac output through a series of waves and peak detection. Cardiovascular diseases focused on arterial irregularities are just one of the few targets of photoplethysmography. For instance, a common arterial disease called atherosclerosis—where arterial diameter is reduced by fatty deposits—could easily be detected using PPG.
As the complex arterial system is comprised of branching elastic tubes where pulsed blood from the heart passes through, any blockage formed by fatty deposits would enable pressure build-up and restrict normal blood flow in the problem area. This activity would be seen through abnormal light illuminations in the PPG process.
Photoplethysmography is also viewed in the medical field as a tool for managing cardiovascular diseases post-treatment. Once diagnosed, cardiovascular diseases may become problematic or restrictive for a person, especially in terms of limited dietary options, physical activity, and stress levels; however, PPG is now widely-utilized by physicians as a monitoring tool for the aftercare treatment of cardiovascular diseases.
Benefits of Using PPG for Heart Diseases
Physicians and medical practitioners have realized the benefits brought about by the use of PPG over typical screening methods such as electrocardiogram (ECG). Being a relatively cheaper and simpler tool, photoplethysmography allows for the easy detection and monitoring of heart diseases without the need for invasive measures.
The optical mechanism of the PPG allows doctors and researchers to widen the scope of the screening tool and enable more applications for the device. For instance, new medical advances have integrated PPG into wearable technology for on-the-go heart activity monitoring and management.
The quality of PPG measurements is also an advantage since the device allows the measurement of multiple variables to quantify heart activity and blood volume normalcy. With various possible measurement areas, the monitoring process becomes easier even further. At present, researches are pushing for the utilization of PPG in more medical applications.
Sources
www.researchgate.net/…/6482990_Photoplethysmography_and_it_application_in_clinical_physiological_measurement
https://link.springer.com/chapter/10.1007/978-3-540-69367-3_85
https://www.ncbi.nlm.nih.gov/pmc/articles/PMC3394104/
http://journals.sagepub.com/doi/pdf/10.1177/002029400603900303
https://ieeexplore.ieee.org/document/7352584/
http://www.cinc.org/archives/2016/pdf/082-334.pdf
Further Reading
All Cardiology Content
Cardiology – What is Cardiology?
Cardiac Pharmaceutical Agents
Cardiology Procedures
Cardiothoracic Surgery
More…
Last Updated: Feb 26, 2019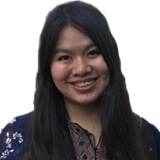 Written by
Gaea Marelle Miranda
Gaea graduated from the University of the Philippines, Manila, with a degree in Behavioral Sciences,cum laude . Majoring in psychology, sociology, and anthropology, she approaches writing with a multidisciplinary perspective.
Source: Read Full Article